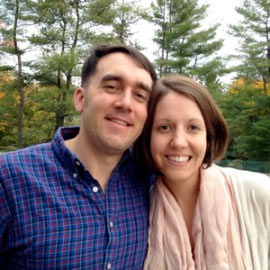 Dominic and Margaret on mission
New volunteers: Dominic and Margaret with children Patrick and Caroline.
Siloe Centre for the Blind, Limpopo, South Africa
Our mission will be serving at the Siloe Centre for the Blind (
http://www.siloecentre.co.za
). It is a school and vocational center operated by a Polish congregation: the Franciscan Sisters Servants of the Cross. Some of the students at the school are visually impaired and some are sighted, providing a model of integration unique to South Africa. Margaret will teach English and Dominic will develop a farm to feed the students in residence and eventually be a source of revenue for the school. An equally important part of our mission is to live the example of Christian life.