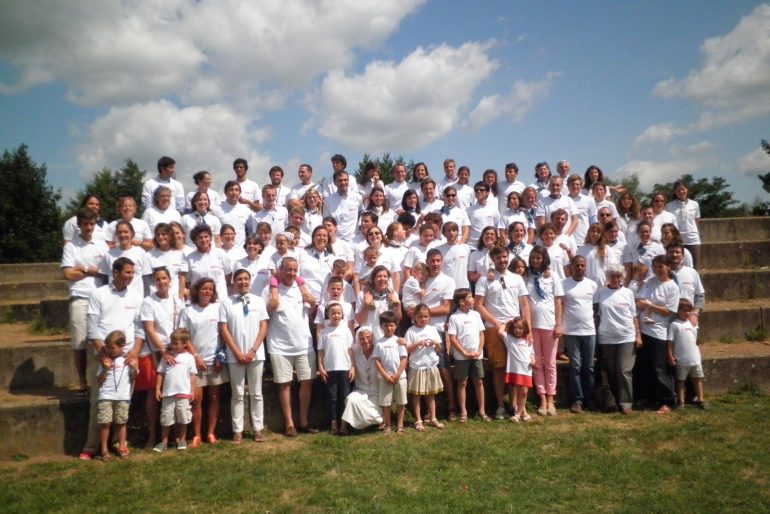 78 new volunteers sent on mission
Wednesday, August 14, 2013, close of the "send off session" in Paray-le-Monial, in central France.
78 volunteers will leave for a year or two in 20 in Africa, South America or Asia.  Some are single, others young couples, others family (up to 5 children).
Including those who left in March, 94 volunteers total leave their work and their home to work on development projects.  They come from the US, France, Portugal, Poland, Germany, Spain, Hungary, Holland, Indonesia.
They are between 21 and 67 years (mean age 29 years).  38% are in management and project coordination, 38% in education or training, 9% in finance or accounting, 5% in agriculture, 5% in construction, 3% in education, and 2% in communication or funds raising.
The 20 host countries are South Africa, Angola, Benin, Brazil, Cameroon, Ivory Coast, Cuba, Guinea, Haiti, India, Indonesia , Israel, Madagascar, Peru, the Philippines, Congo, Rwanda, East Timor, Togo, Zambia.